Taste the Rainbow, Seasonal Jam Collection - FREE SHIPPING!
Regular price
Sale price
$75.00 USD
Unit price
per
Sale
Sold out
My favorite part of jam making is the way you learn to mark time with each season's passing.  As it's happening, you don't realize it, but by the end of the year, so many of my memories are lumped together by season, each so perfectly defined by the jam I was making at that time-- Strawberry season marks the end of winter when my kids abandon socks and jackets even though there is still a chill in the air (and sometimes even a frost underfoot).  It's the best season, as they all tend to be, until the next begins and its own beauties and joys are revealed.  
This jam collection is our ode to another year gone by.  It reflects, better than anything else, the NC season's and the harvest we draw from.  As you taste each jam, we hope the flavors take you back in time to your memories of seasons past-- the people, the colors, the feelings, the magic.  
Included in this collection are 6 of our favorite jams that span the year and it's many seasons.  The flavors cross both sweet and savory lines and make excellent companions for any home-cook.  Also included are stickers and postcards!  
8oz Strawberry Rose
8oz Blueberry Maple
8oz Habanero and Red Pepper
8oz Green Tomato
8oz Apple Butter
8oz Pear Rosemary 
Enjoy free shipping on this box!
Share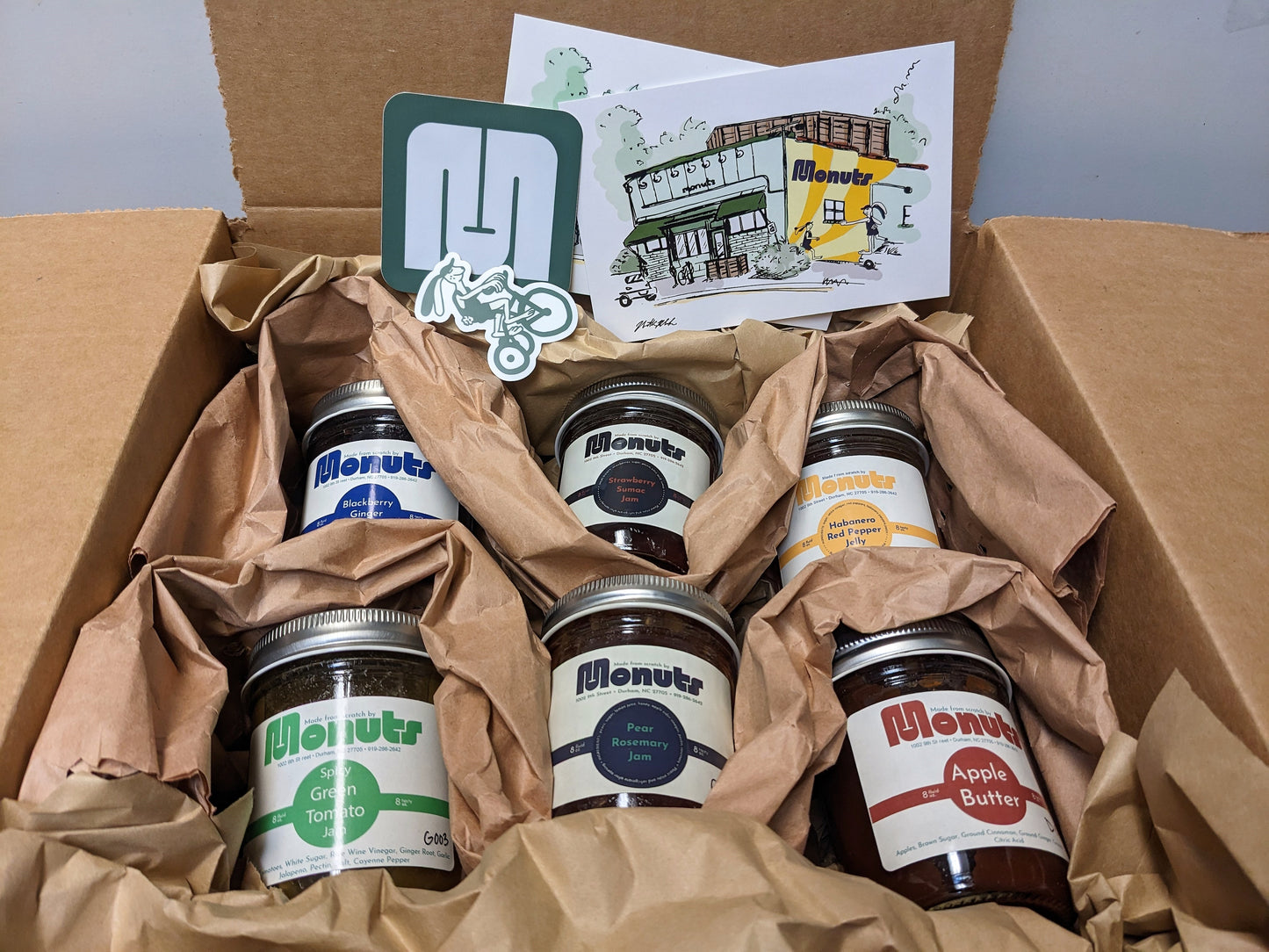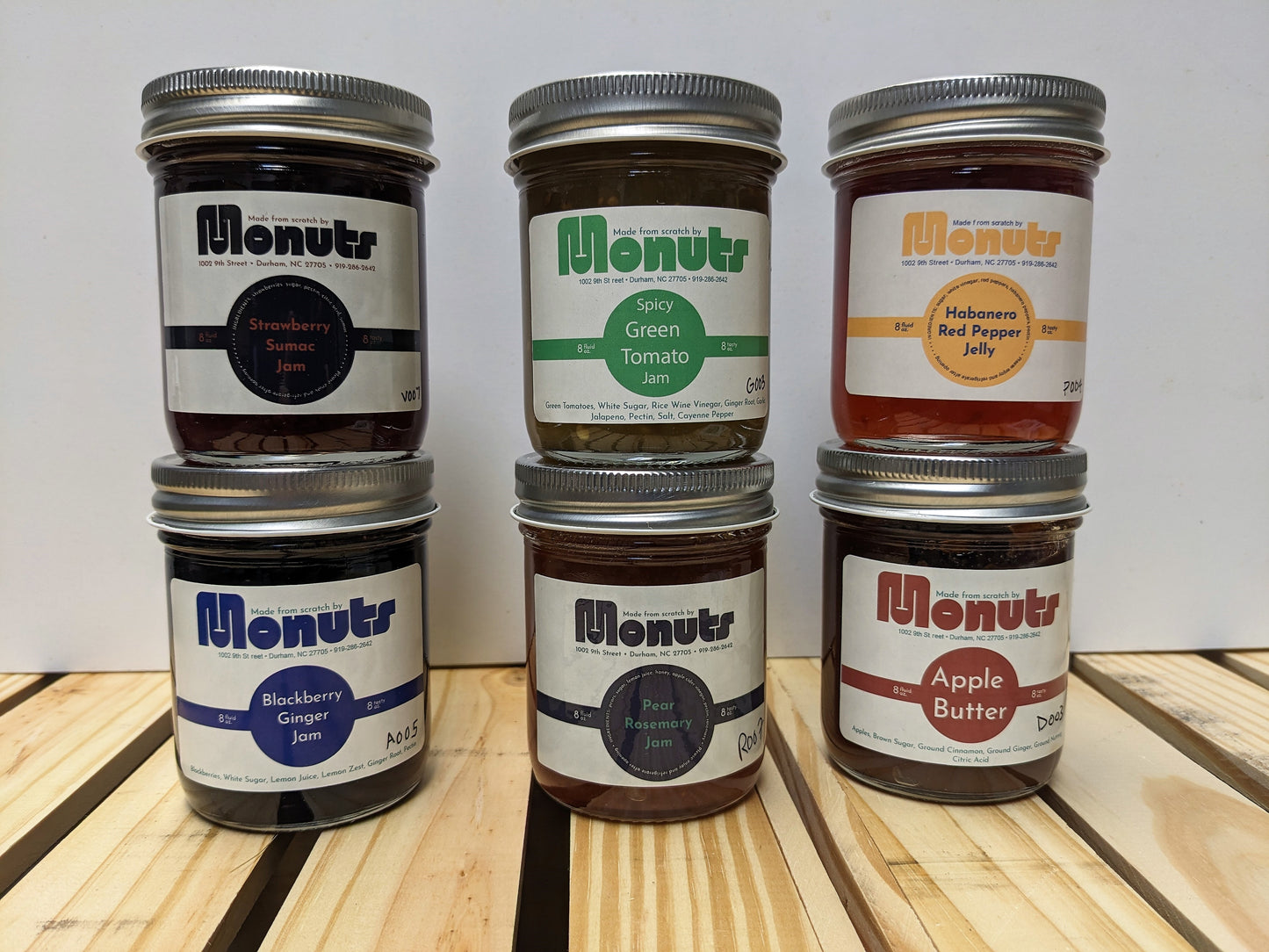 Free Shipping on all orders $70 or more*

Get free domestic shipping on all orders of $70 or more. Or, pay $7.50 flat rate shipping on all orders less than $70.

*All gift certificates will incur a $1.00 shipping & handling fee, regardless of total order size.

Refund and Exchange Policy

Because our products are consumable foods, we generally do not offer returns or exchanges. If you're not satisified with your purchase, please contact us and we'll do what we can to make it right.