Habanero & Red Pepper Jelly
Regular price
Sale price
$10.00 USD
Unit price
per
Sale
Sold out
Pepper jelly has a long history in the American south—and many a jam-maker swears they make the best version. While I'm in no position to be making such grandiose claims myself, I will say that ours is pretty dang excellent, and one of the few jams we sell year-round.  Unlike store-bought varieties, which can be cloyingly sweet and too gelatinous, ours is downright spoonable and full-bodied in flavor featuring red bell peppers and habanero chilies.  To further balance the inherent sweetness in this jam, we use vinegar, which amplifies the spice and adds nuance to this sweet and spicy all-star.
Ingredients

red bell peppers, granulated sugar, distilled white vinegar, habanero chilies, pectin
Storage Instructions

Unopened, our jams can be stored for 1 year at room temperature. Once opened, please refrigerate.
Share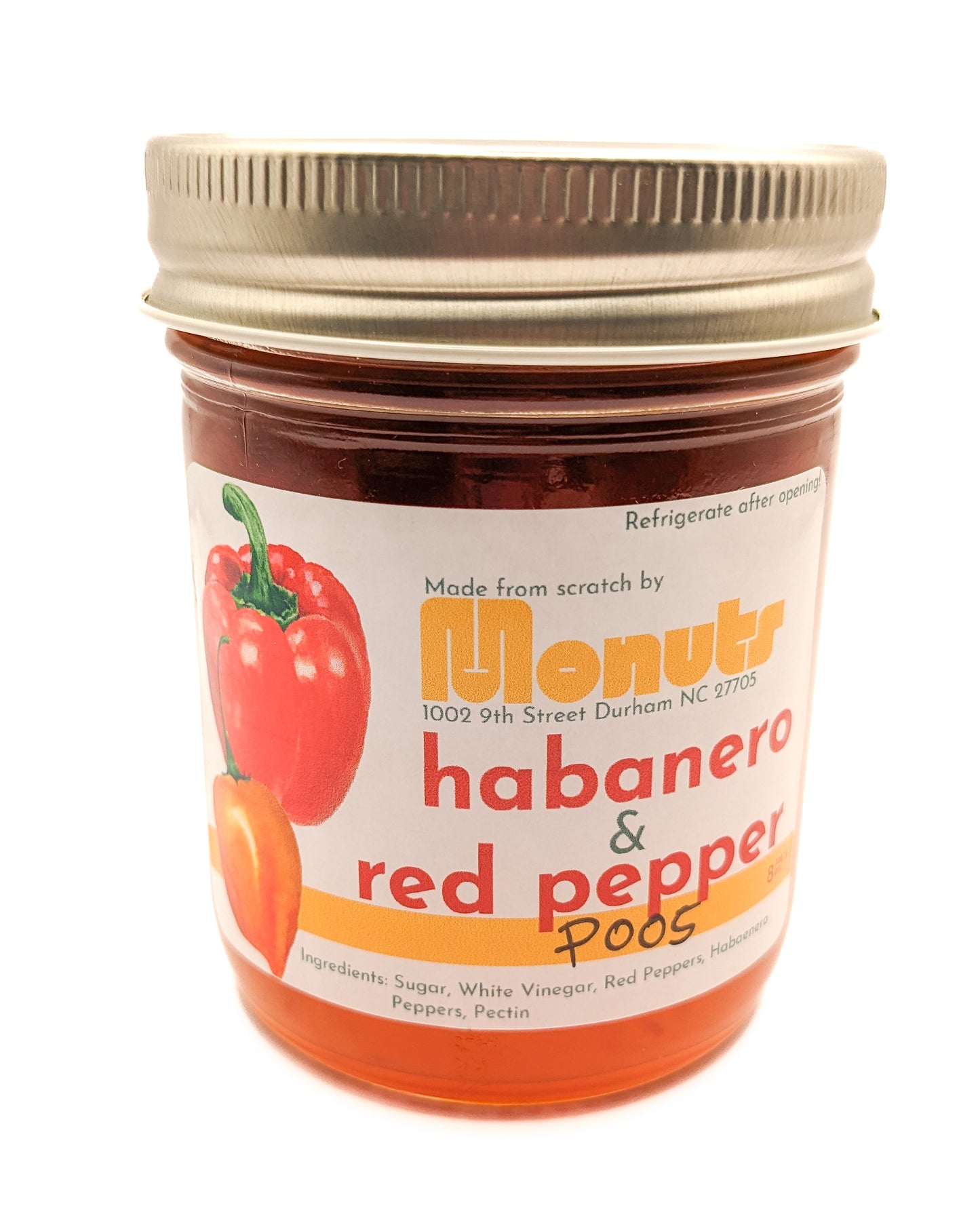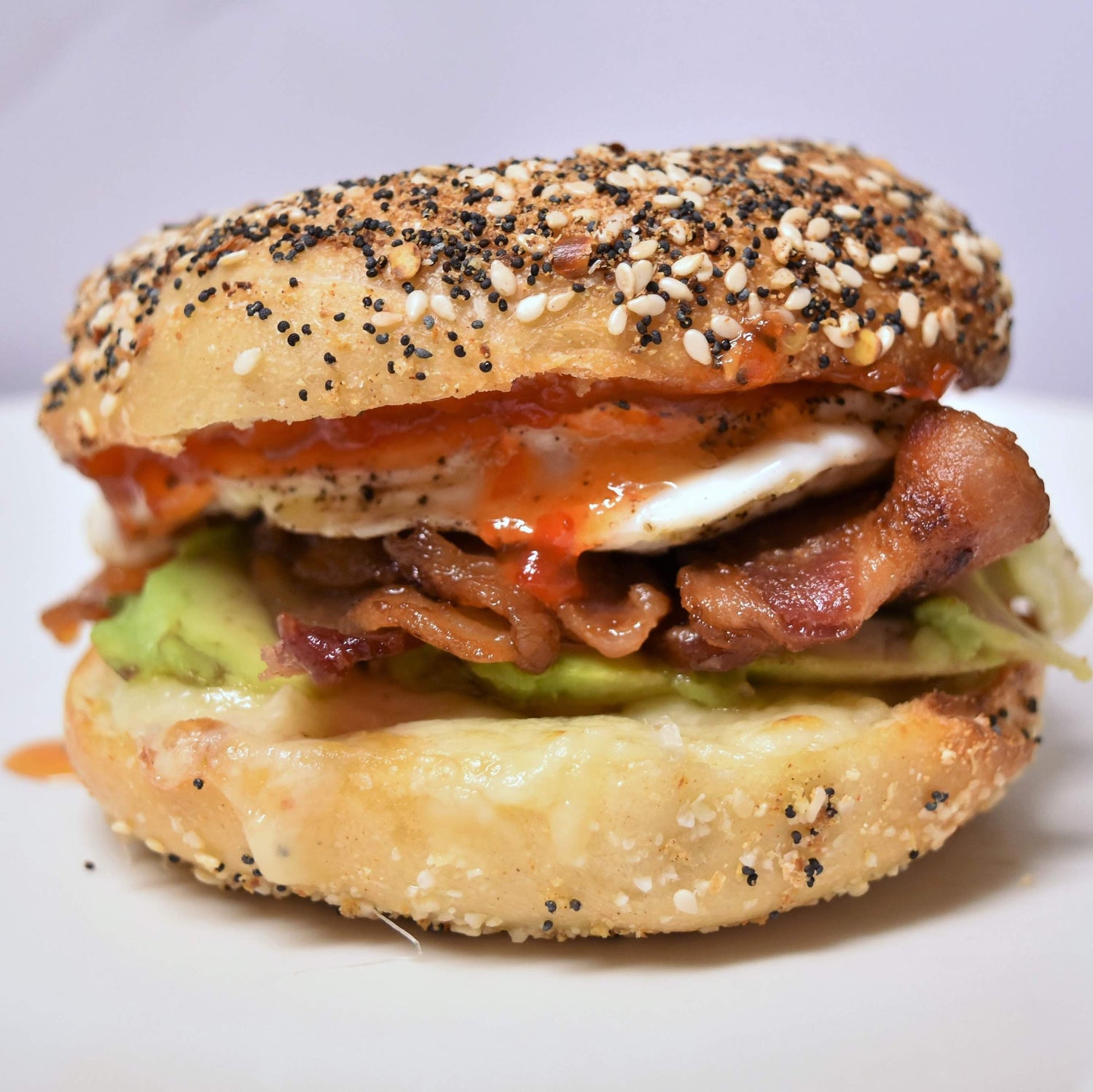 Try it like this
Pepper Jelly was maybe the first jam we learned how to make at Monuts. Our recipe has changed a bit from when we started, but we still use it the same way—as the title star on Pep It Up, a biscuit with melted cheddar, bacon, a fried egg and avocado. In my house, pepper jelly is considered a pantry staple. We like it on turkey sandwiches with arugula and cheddar, work it into glazes for grilled chicken or salmon and slather it on all kinds of cheese and cracker combinations. More so than any of our other jams, except maybe tomato, pepper jelly loves itself a salty companion and can find itself at home in many savory applications.
Free Shipping on orders $70 or more*

Get free domestic shipping on all orders of $70 or more. Or, pay $7.50 flat rate shipping on all orders less than $70.

*All gift certificates will incur a $1.00 shipping & handling fee, regardless of total order size.

Refund and Exchange Policy

Because our products are consumable foods, we generally do not offer returns or exchanges. If you're not satisified with your purchase, please contact us and we'll do what we can to make it right.